COVID-19 PROTOCOL
URBAN SUITES RECOLETA
FACILITIES AND SANITARY PROTOCOLS
Hotel facilities have been completely adapted to ensure social distancing and protect the physical integrity of guests and staff and keep everyone safe.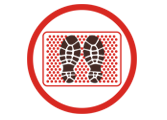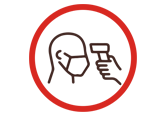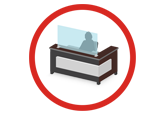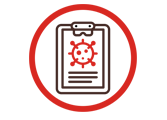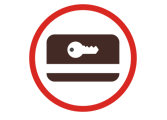 RECEPTION
Prior to entering the hotel, a sanitizing carpet will effectively clean travelers' footwear.
Upon entering the hotel, you will find a station with an automatic thermometer where each traveler, employee and supplier can take his/her temperature without the need for our staff to intervene.
Hand sanitizer is available through automatic touchless dispensers to prevent any contact.
Furniture and couches have been removed for better circulation.
An acrylic screen has been placed to prevent any contact during check-in.
To enter the hotel, all travelers must submit an affidavit about their health symptoms and commitment to comply with
the established guidelines.•Soon we will have an app for travelers to check in online, thus
allowing them to remain in the lobby the least amount of time
as possible.
Check-out: The same app will allow travelers to see their expenses online and pay using electronic means.
Another technological improvement are the electronic locks that open by proximity or via Bluetooth. Our guests may choose to use an electronic key to access their rooms which they can later leave in a box at check-out. This box will be disinfected afterwards.
We have added a 24-hour contact service through WhatsApp so guests can contact the front desk without the need to use
the phone in their rooms.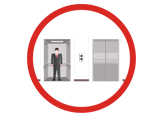 ELEVATORS
One elevator will be used exclusively by travelers and another by our staff and suppliers.
Elevators can only be used simultaneously by travelers occupying the same room.
If not required, we recommend guests to use the stairs.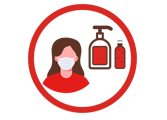 PUBLIC AREAS
Stations with hand sanitizer have been placed in all the public areas of the hotel and floors.
You need to wear a mask to move around the hotel.
The frequency of cleaning and disinfection has been increased. We use cleaning products with high disinfection power.
We have an ozone generator that disinfects all public areas in a matter of seconds.
All newspapers, books and stationery have been removed.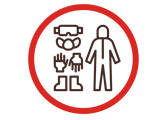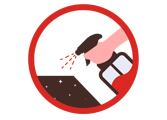 ROOM CLEANING
Our housekeeping staff is equipped with gloves, facial protection and special suits.
We use cleaning products with high disinfection power.
The ozone generator disinfects rooms in a matter of seconds.
We disinfect remote controls, telephones, light switches, door handles, chairs, couches, curtains, safety boxes and all small appliances inside the room on a regular basis.
Notepads, pens and brochures have been removed from all rooms.
All rooms contain a cleaning kit for those travelers who wish to clean their silverware. Disinfectant and cloths are also available upon request.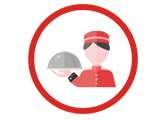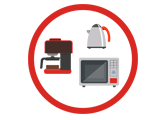 FOOD AND BEVERAGES
Breakfast is momentarily being offered through Room Service at no extra charge.
All our products are protected with a plastic wrap to prevent any contamination.
The restaurant's menu is offered as usual through Room Service.
All rooms are equipped with an electric kettle, a coffee maker, a microwave and tableware to make travelers feel more comfortable.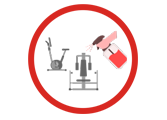 GYM - SAUNA
These can be used in shifts and will be sanitized at regular intervals using the ozone generator. This will ensure travelers' safety.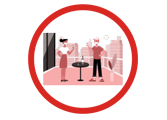 ROOFTOP
It may be used by applying social distancing measures recommended by the competent health authority.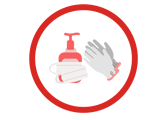 KIT DE SEGURIDAD E HIGIENE
We will be offering guests a Health Kit containing gloves, hand sanitizer and a mask.